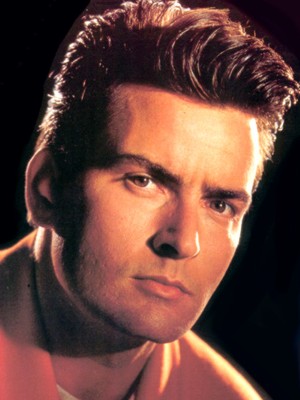 Charlie Sheen
September 3, 1965 -
I think a lot of people forget just how promising and good of a career Charlie Sheen had back in the 80's. I know he's doing well now with a television series and all, but if not for his wild life that derailed his career, he could have been one of Hollywood's finest to this very day.
Charlie was one of those actors that appealed to both men and women. He appealed to men because he was a smooth, cool character that most guys could relate to and would have liked to of hung out with. He appealed to women, of course, because he was easy on the eyes. We all may have overlooked the fact he was a very talented actor.
The 80's were speckled with great Charlie Sheen movies which proved him a more than capable actor who could carry a movie on his own. He also had some cameos and smaller roles that he done a great job with.
Charlie, of course, comes from the great acting Sheen family. Martin Sheen, his father, has been one of Hollywood's best actors since the beginning of the 60's and shows no let up. His brother, Emilio Estevez is a very underrated talent who now even steps behind the camera sometimes, like in the 2006 movie Bobby about the tragic assassination of Bobby Kennedy. There is also a sister and another brother who is in the business.
In the 80's, Charlie's sheer talent overcame his hard partying lifestyle and his career blossomed, but toward the mid-90's it all caught up with him and he found himself in one legal situation after another. This completely ruined his career, but presently he has fought his way back and cleaned up his act to have a hit television series.
I'd love to see him start acting in serious dramatic motion pictures again. He was one of the best young talents to come out of the 80's and I'm sure he still has the ability to prove he's still got it on screen.
Here is Charlie Sheen's acting credits in the 80's:
Red Dawn (1984)
Silence of the Heart (1984) (TV)
The Fourth Wise Man (1985) (TV)
Out of the Darkness (1985) (TV)
The Boys Next Door (1985)
A Life in the Day (1986)
Amazing Stories (1986) (TV)
Lucas (1986)
Ferris Bueller's Day Off (1986)
The Wraith (1986)
Platoon (1986)
Wisdom (1986)
Predator: The Concert (1987)
Three for the Road (1987)
No Man's Land (1987)
Wall Street (1987)

Never on Tuesday (1988)
Young Guns (1988)
Eight Men Out (1988)
Tale of Two Sisters (1989)
Major League (1989)
I'll be typin' at ya later,
Bob the Blogger